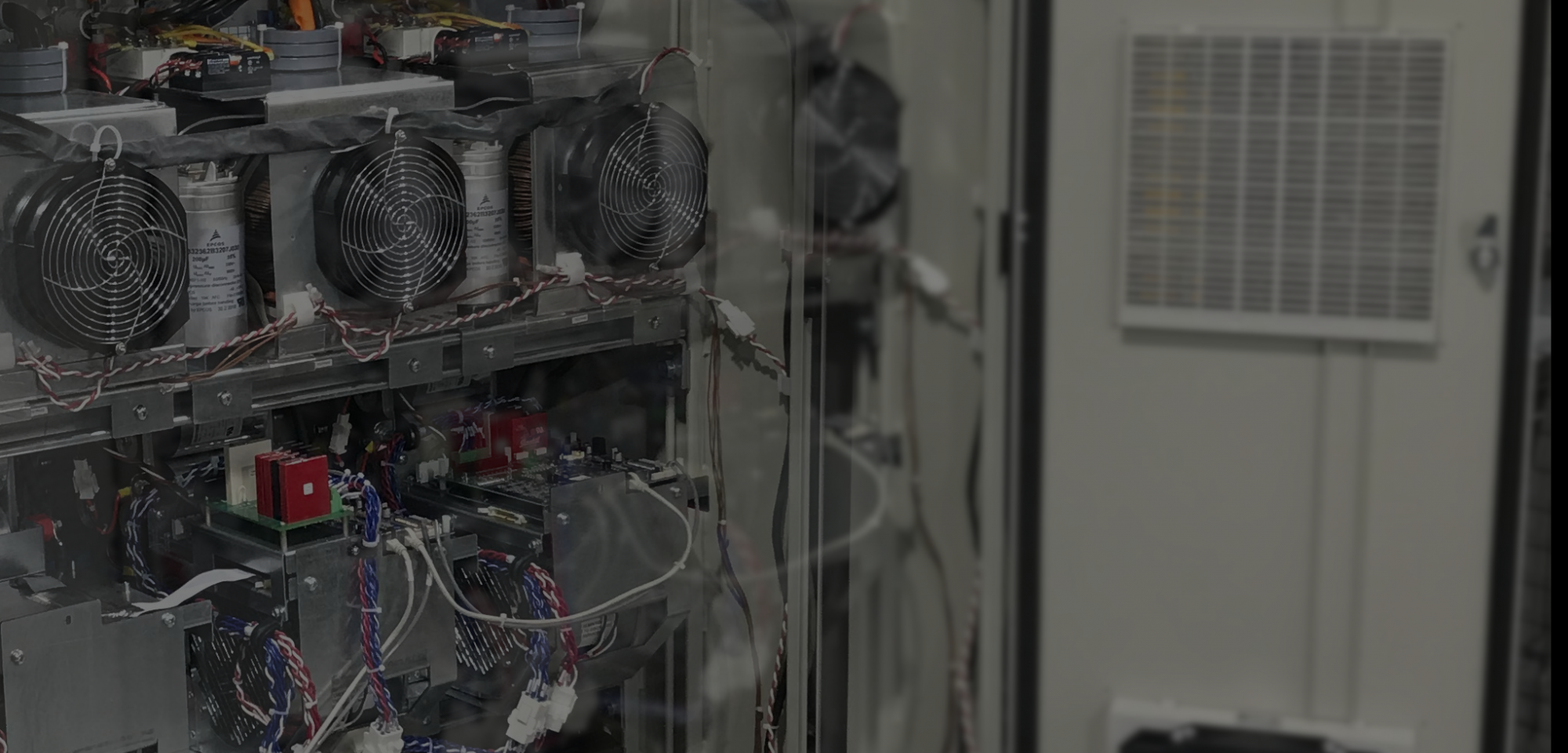 What is Raptor?
Raptor power platform products are designed with the latest advanced power electronics technologies by a team of industry experts in the power conversion industry.

Flexible, scalable industrial power conversion solutions. Features parallelable three-phase current regulated IGBT converter modules controlled over a high speed digital data link from a DSP. Configurable for a variety of power electronic applications.
Who We Are
We are a team of experienced engineers in the field of power electronics and power quality applications.
Our Mission
We strive to provide reliable and advanced power electronics technologies to solve your power quality problems.
What We Do
We design and manufacture innovative power electronics solutions for various industrial applications.
Raptor Converter
The Raptor converter is the heart of the Raptor family of products. It is designed with the latest power electronic technologies and cutting edge control algorithm firmware. Raptor converter can be configured in several different configurations for a wide range of power protection applications.
By pairing the Raptor converter with various system and energy cabinets, a variety of solutions can be realized. Solutions such as voltage sag mitigation, voltage loss compensator, generator bridge, harmonic filter, voltage regulator, and others can be created.
Define
You have a set of requirements on the power quality improvement applications. We will like to hear from you and define the exact problem that you want solve.
Design
With clear definition of the problem that you have provided, we will start to design the ideal Raptor solutions, taking into consideration of the space, cost and delivery period.
Develop
We put together our design and start with the actual hardware and software development. It is tested to your requirement in our laboratory to ensure meeting the specification 100%.
Deliver
We deliver the fully tested Raptor product with frequent follow-up support, to ensure you are fully satisfied with the performance of the Raptor.